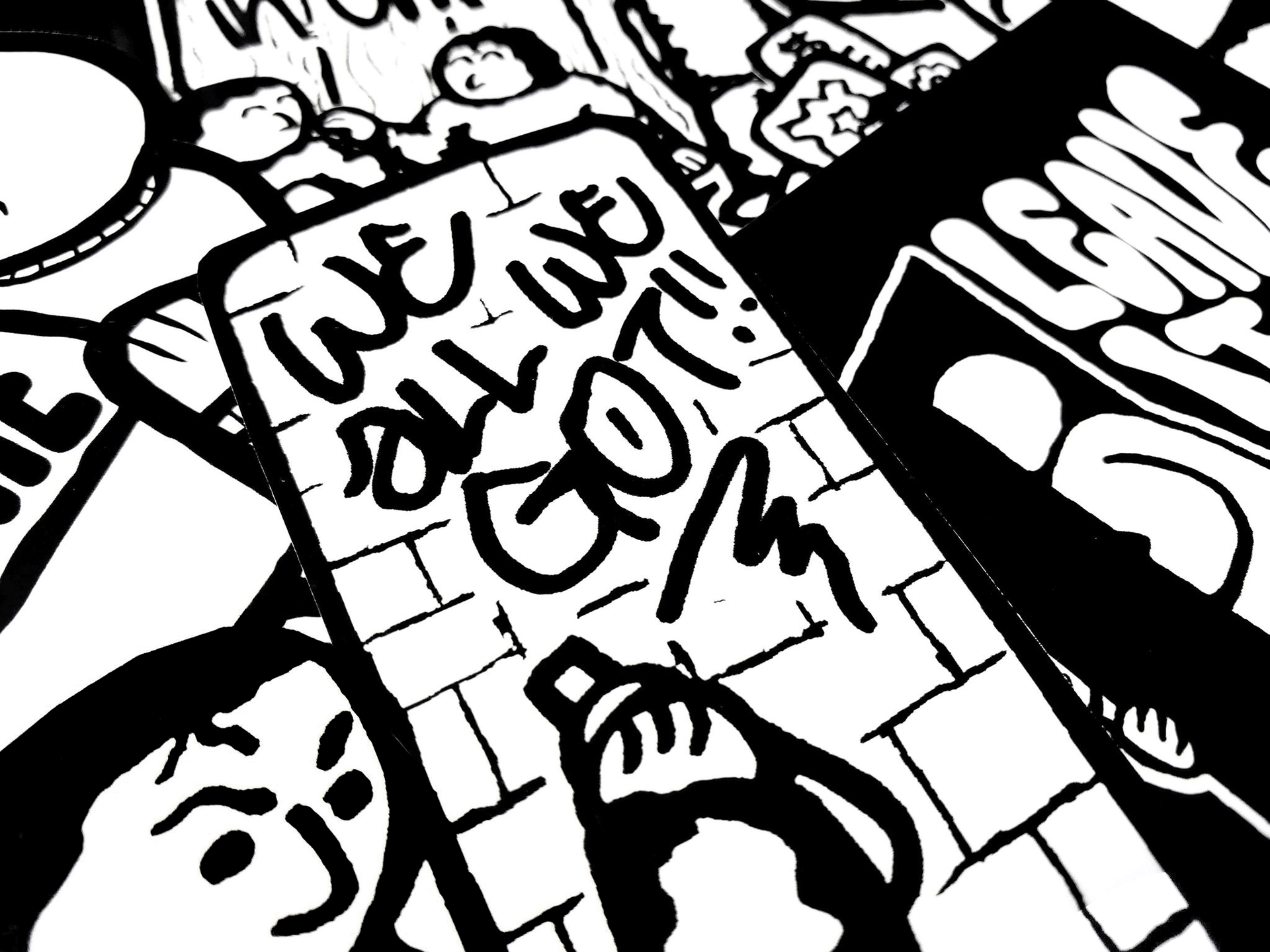 OBJECTIVE
Create stickers to sell on my
webstore
that serve as reminders of hope.
BRIEF
This sticker pack is a personal project I conceptualized and executed in response to to all the events that have been unfolding since the COVID-19 pandemic began and the toll they've been taking on many people's mental health. Continuous trauma from police, endless issues with money, and pressures from work are some systemic factors that can lead the deterioration of relationships with others as well as with our own selves. Sometimes things seem very bleak and it may seem as if there's no hope for better days, however I believe that with support from our friends and loved ones, we are able to overcome much more than we think.
SOLUTION
Containing five waterproof stickers, this sticker series can have several functions. The user could place the stickers on a personal item, serving as a reminder for strength and hope. Or they could install these stickers in public settings to be viewed by countless passersby, spreading messages of positivity and communal unity.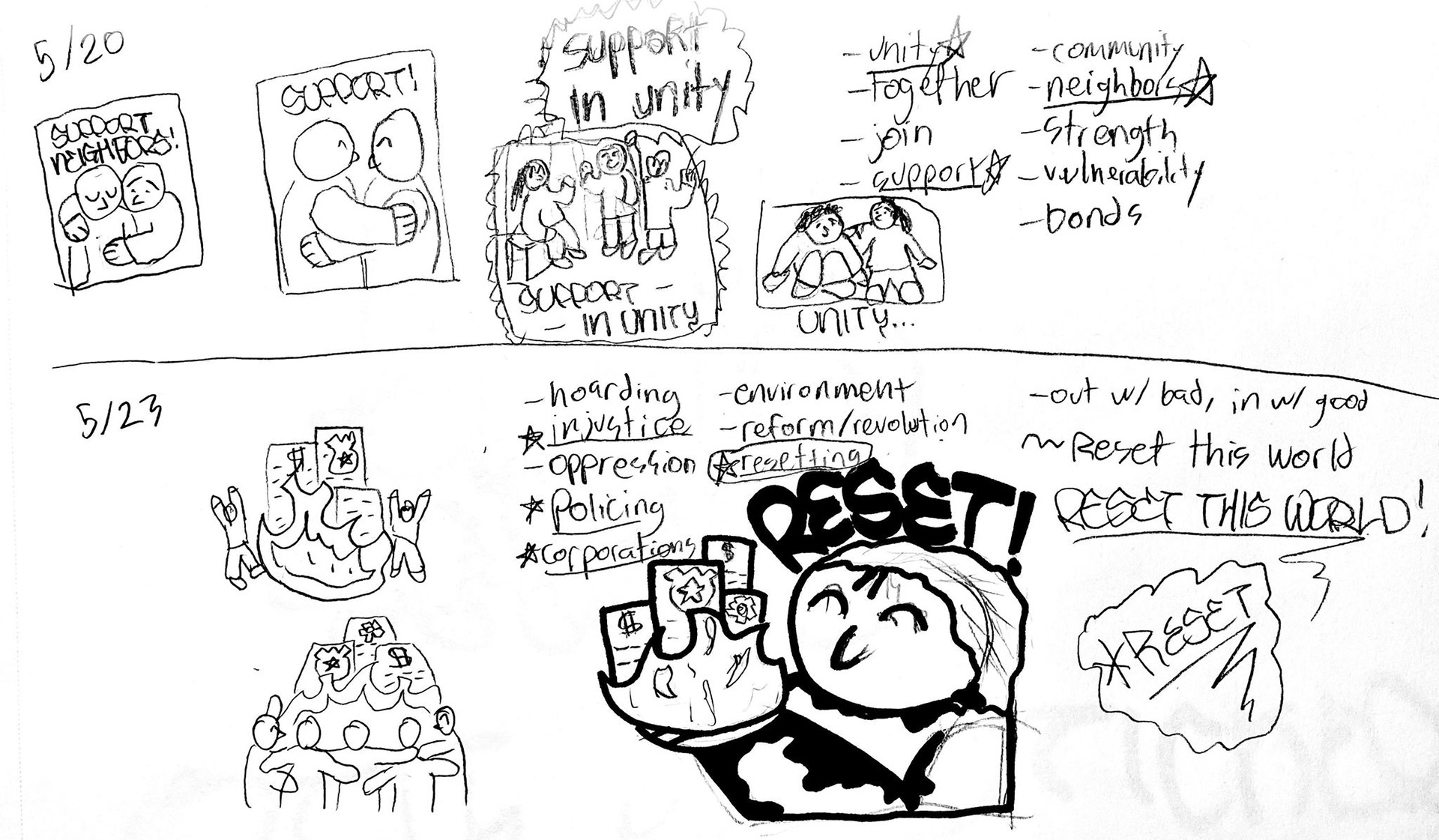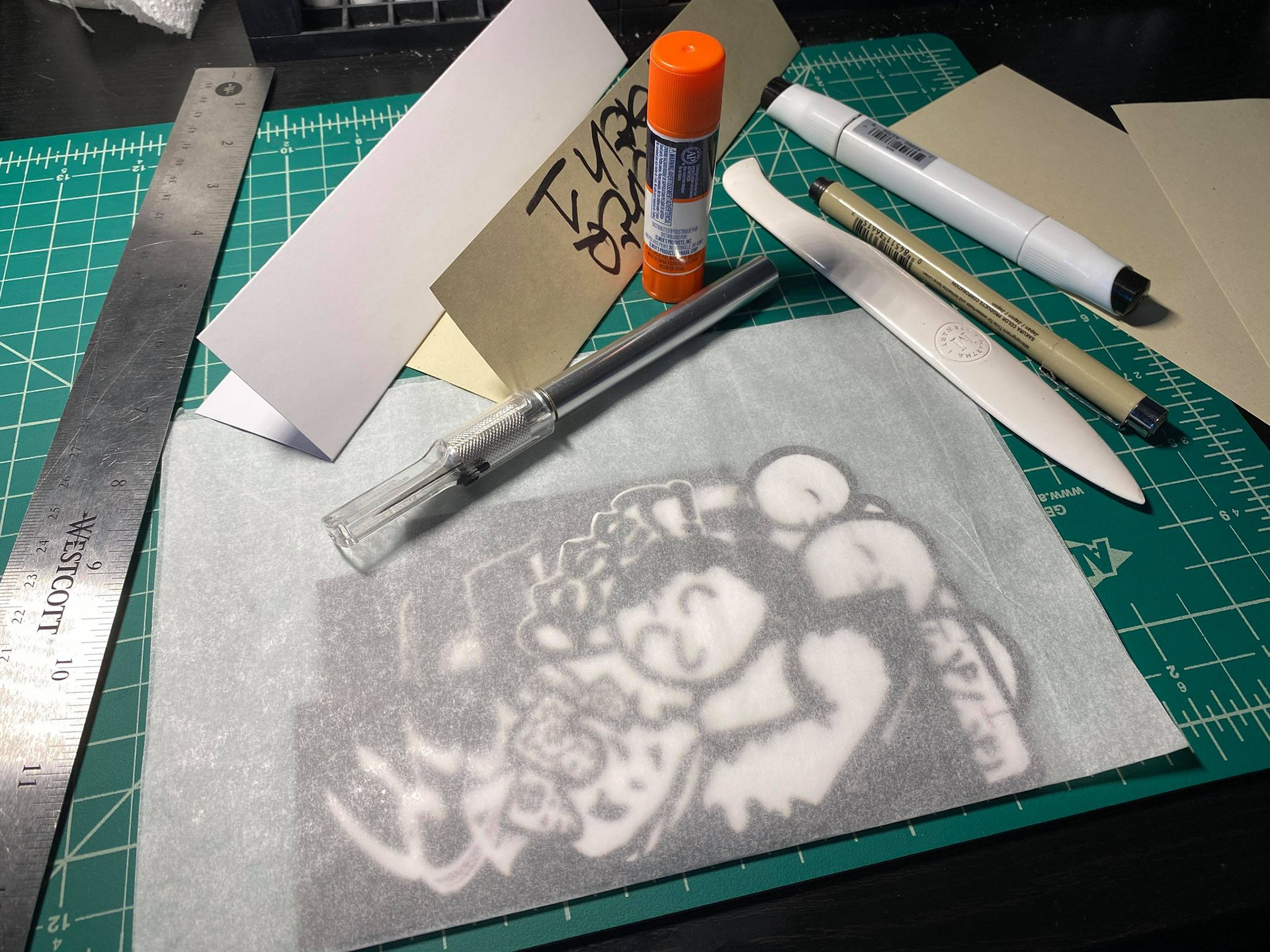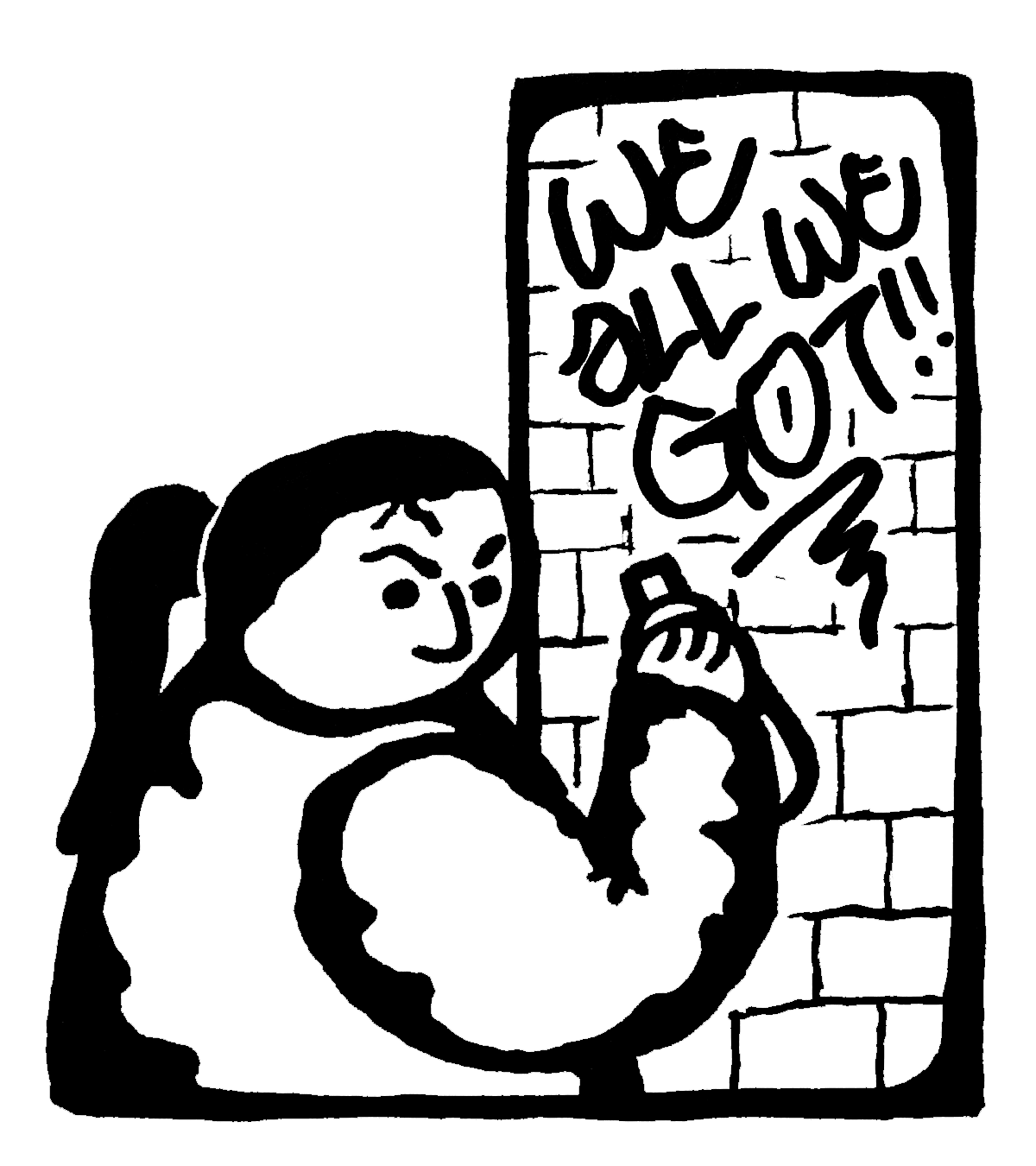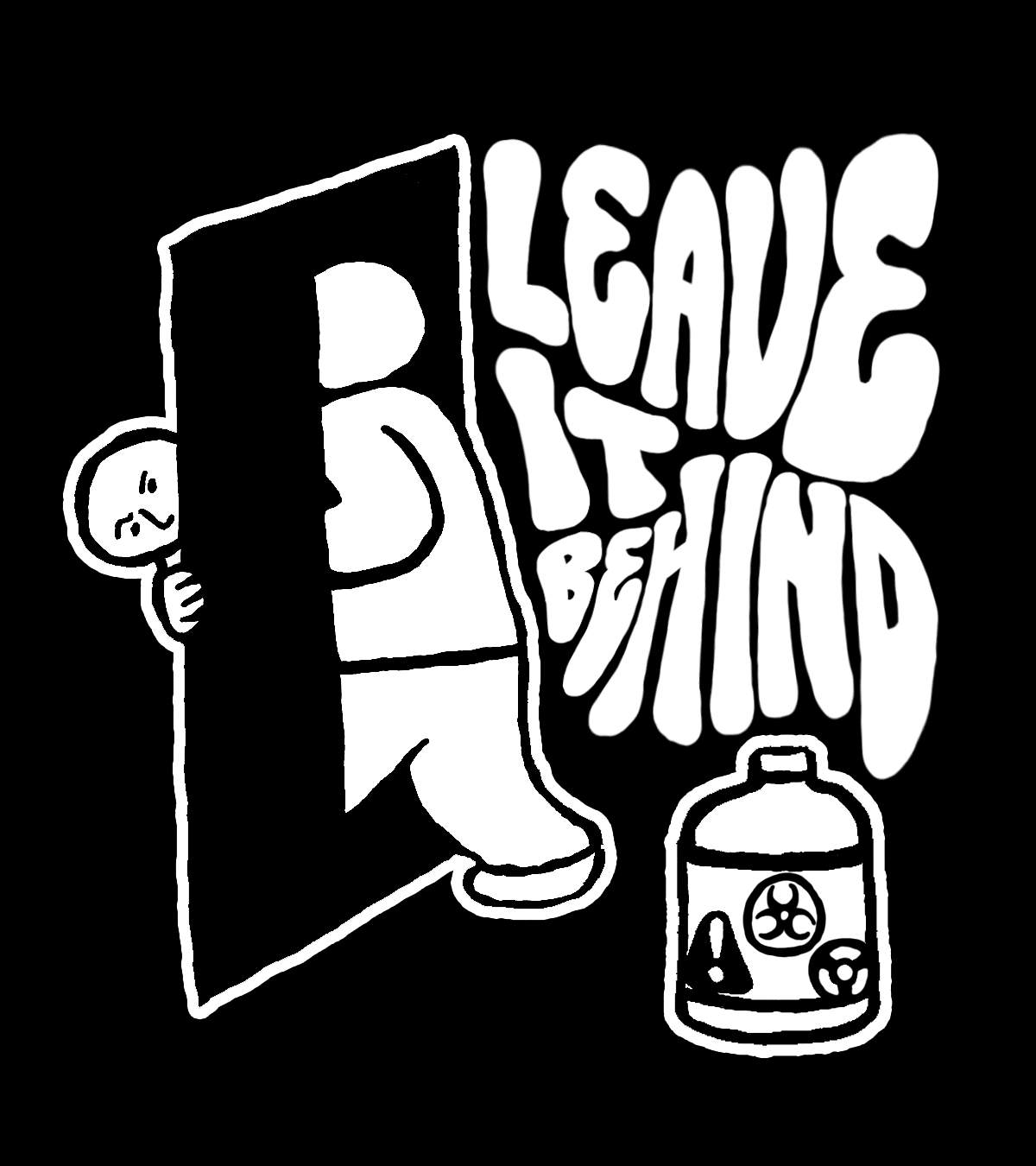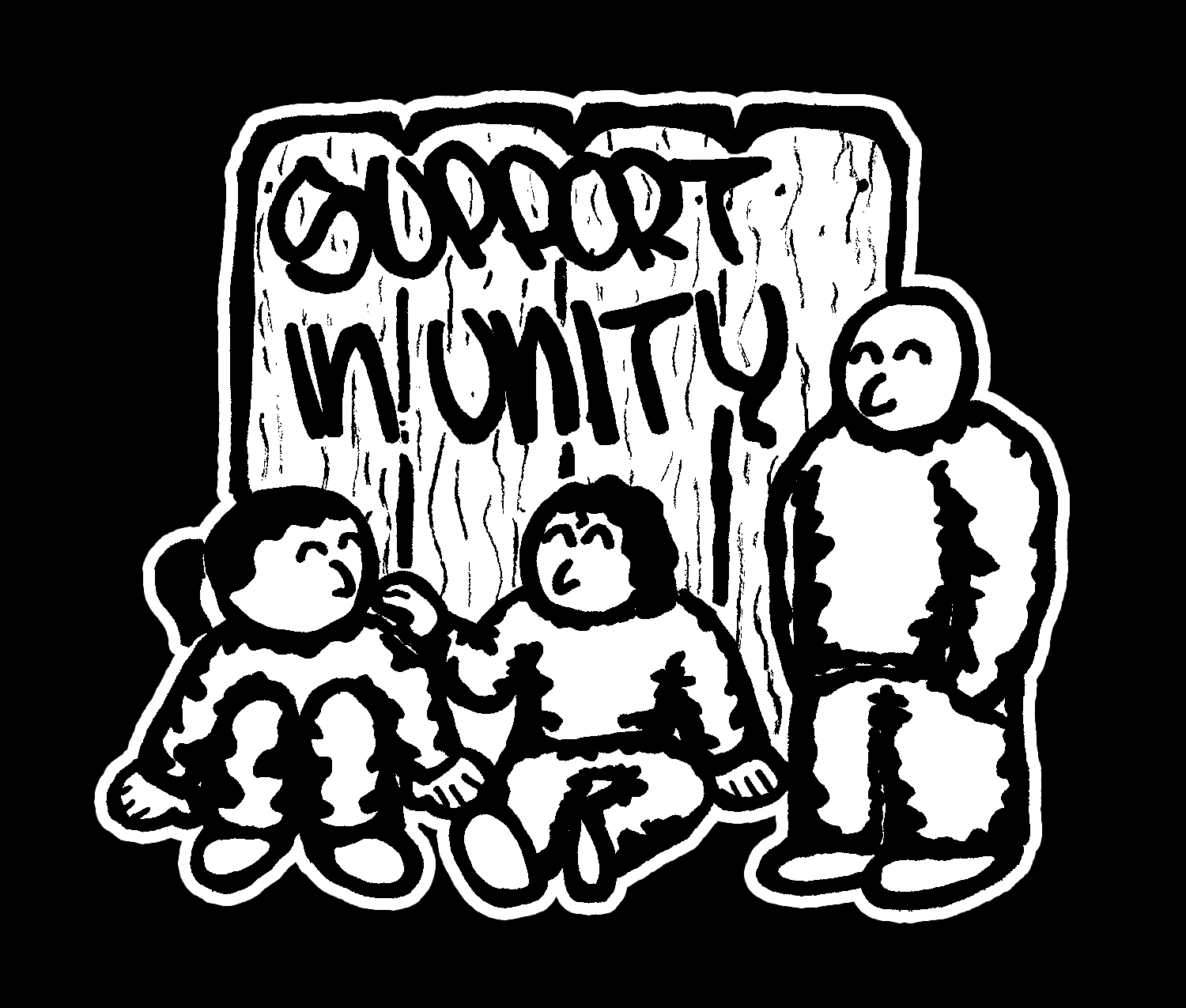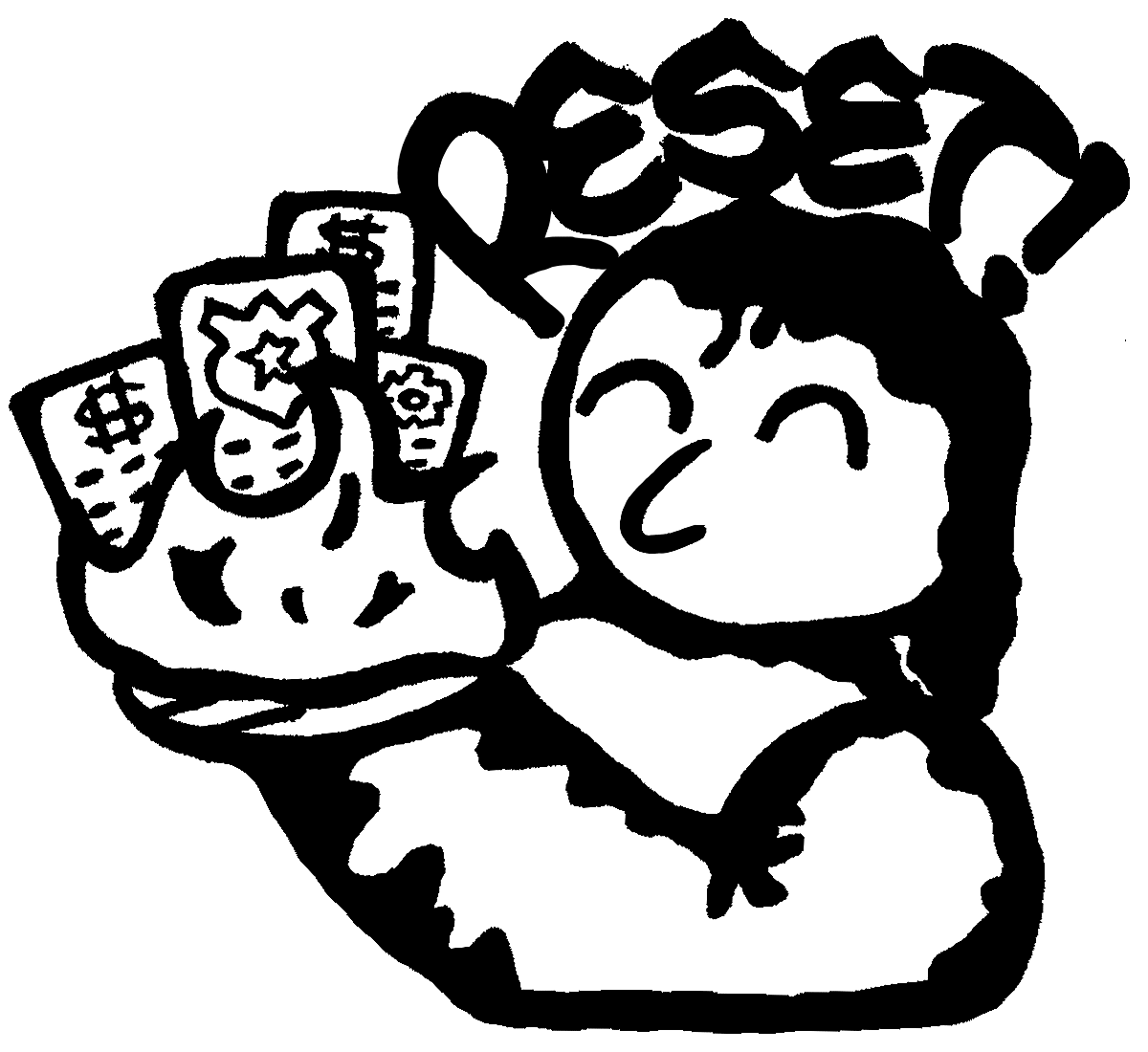 The designs in this series are all black and white with the intention of visibility against many colorful surfaces both outdoors and indoors. The high contrast nature of these black and white stickers also sets a more serious tone to show how the issues we face, as well as the communal support that can aid us, are very serious and should be treated appropriately.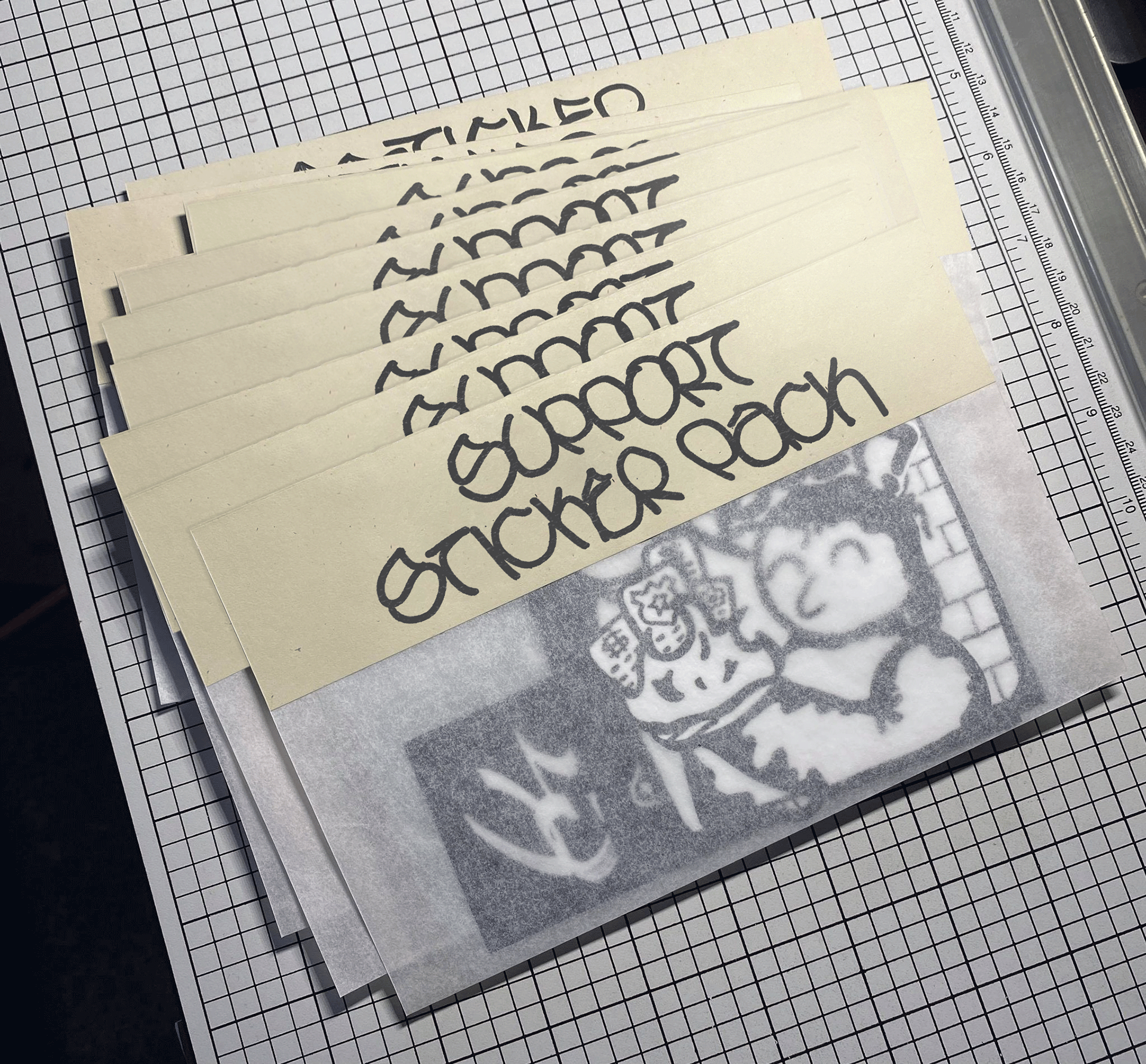 Continuing with the minimalist approach and with environmental consciousness in mind, I created the packaging for this sticker set completely out of paper and children's stick glue, the label being non-toxic inkjet printed recycled paper and the bag being acid-free tracing paper.